Wells
Wells is a charming little town that lies in foothills of the Cariboo Mountians, near the end of Highway 26. This little community is known for its history, artistic scene and exciting outdoor adventures.
HISTORY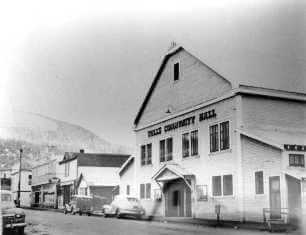 Built as a company town for Fred Wells' Gold Quartz Mine in the 1930's and once served as a major centre of northern BC. Wells had two hockey teams, a golf course, a baseball team, a horse racetrack and a world-renowned ski hill. The Wells Community hall hosted numerous events from community plays, to community dances and badminton games. Wells reached its largest population size of over 4000 in the 1940s and then began to dwindle once the two gold mines closed. The town takes pride in its history and many of the unique heritage buildings have been preserved and restored.
Learn more about the town and its history at the museum (open May until the end of August). Or go explore Upper Wells where you can see the heritage signs that tell the stories of the buildings and sites. Don't miss the Good Eats building, the only wooden-framed flatiron building still standing in British Columbia and one of the province's most photographed and painted buildings.
ART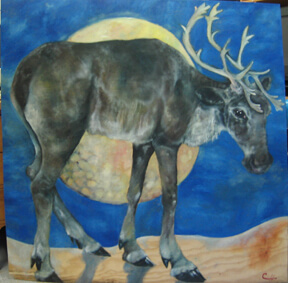 Whether you love visual, written, musical or theatrical arts - you can find it in Wells. Over the years, Wells has attracted artists of all types and has encouraged the creativity of its youth. The result is that art is now an essential part of our identity.
Stroll through the art galleries in the summer (or by appointment in the winter) and maybe stay a few days to take a course at Island Mountain Arts. If you are the festival type, then join us here for ArtsWells: The Festival of All Things Art. Come up in the summer and there will be something going on, whether it's a performance at the Sunset Theatre, a community coffee house, or a performance at one of the restaurants/pubs, there is always something entertaining in Wells.
ADVENTURE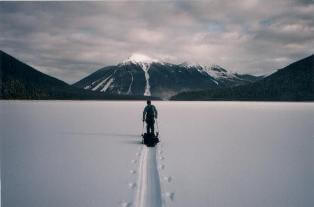 Wells is the perfect place to begin or end your Cariboo adventure.
Wells is known as the Gateway to Barkerville Historic Town, the Bowron Chain of Lakes and the Gold Rush Trail and at 1200 meters, you'll find our clean, crisp mountain air invigorating.
Walk along our nature and meadow trails or hike further up the mountains into the alpine. Alternatively, if you like to ride, there are some fun x-country and alpine trails to discover. Part of the Cariboo Mountain Bike Consortium: Wells is keen to show you some of the great rides of the Cariboo. In the winter, the trails become skiing, snowshoeing, snowmobiling, and dog-sled trails.
Take a moment, a couple of days or a lifetime to see what adventures wait for you in Wells!